Testimonials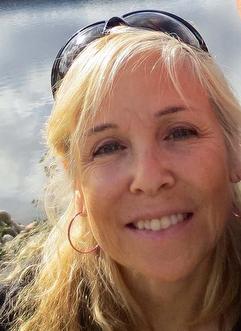 I had Karen recommended to me to sell my home.  I was impressed with Karen's professionalism and experience.  Karen gave me tips to increase my home's "curb appeal".  I was very impressed with the professional presentation of my home when it was listed.  
Selling a home can be a stressful time, and when certain things came up, Karen was always reachable and approachable. She went out of her way to help deal with unexpected challenges.  The summer is a busy time, but Karen always made time for me and my questions and concerns.  I was happy with the sale and she made things go as smoothly as possible.  I would definitely recommend her! Thanks again Karen!
Ellie Thorel
---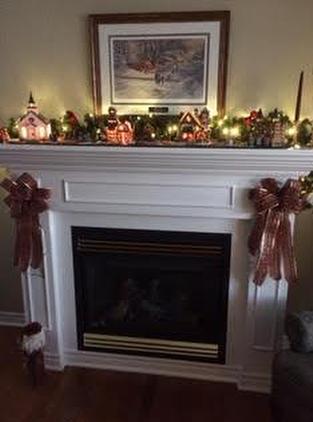 "We met Karen in the summer of 2018 when we contacted her to view a bungalow she had listed in Bracebridge.  It turned out to be more home than we were looking for, but we immediately felt a connection to Karen, and both thought she was someone we could work.  We left Karen with our "wish list" and asked that she keep us in mind should anything we might be interested in become available in town. Well, here we are 4 months later happily settled in our beautiful bungalow in Bracebridge and loving it! 
Thank you Karen, we couldn't be happier."
Peter & Wendy Ross 
---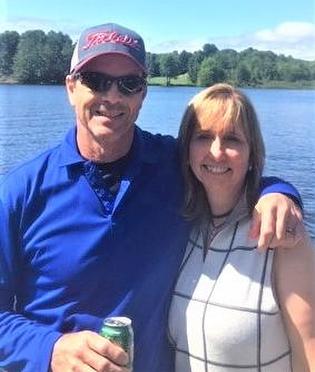 Integrity and total transparency are only a couple of the words that can describe Karen.
Her commitment to making sure only our best interests were kept at heart was so reassuring that our recent purchase was the right decision.
We had only learned that a property adjacent to an existing property we own might be going on the market.
It was a Sunday afternoon when we called Karen to inquire and unbeknown to us the following morning she drove out to the property and tracked down the seller.
Within 24hrs the deal was signed, sealed and delivered!
Karen took the time to thoroughly review all the pertinent paperwork and make sure any questions or concerns were addressed.
Whenever I hear if someone is searching for a home or property I recommend Karen, she goes above and beyond the call of duty!
Bryan & Lisa Beeson
---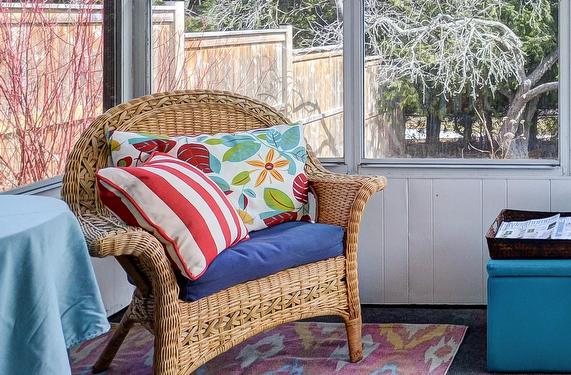 I first met Karen in the summer of 2011 when I was in the process of moving from Waterloo to Muskoka.  I was impressed with her professionalism, dedication, caring, and her ability to search for the perfect home for me to buy in Bracebridge.  She could see the potential (even though I couldn't) in my somewhat dated townhome which I lovingly renovated and re-decorated over the next 7 yrs.
When it was time for me to sell in 2018, I immediately asked Karen to list my home. I felt confident that she was the most experienced, ethical, organized professional to assess the market value of my home and help me maximize my investment.  She was there every step of the way, advising and informing me as appropriate. In the end, the home sold in a few weeks for a price very close to asking.
 I would recommend Karen without a doubt to anyone who is thinking of buying or selling their home or cottage.  She makes the difficult process easier because of her vast knowledge, expertise and guidance. It is evident that she loves her work and the people she meets and interacts with professionally!
Susan
---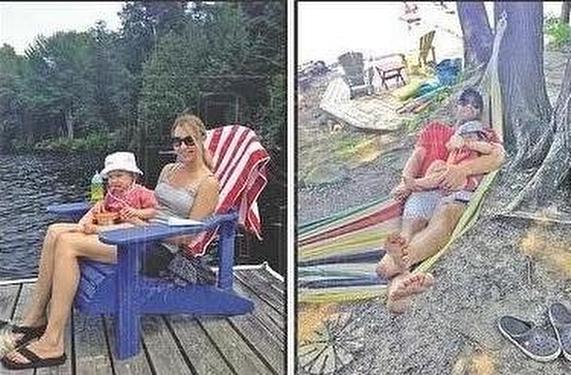 We have used Karen to both buy and sell a cottage over the past few years. In each transaction, she has provided excellent and honest service, and delivered results beyond our expectations. We would certainly not hesitate to recommend her to anyone looking to buy or sell a cottage in Muskoka
Ryan and Ainsley Crombeen
 
---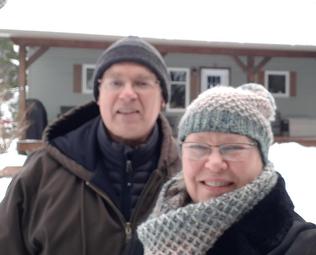 We met Karen when viewing a house near Bracebridge in the spring of 2017.  We had not yet found an agent to help with a new home search, and Karen was a perfect choice.  Both Karen and Caitlin were helpful in finding properties that would meet our needs and desires.  Karen also helped us find services in the area. The home we have now is perfect for our retirement, and we are enjoying the area and everything Muskoka has to offer. My brother also found a new home in Bracebridge with Karen's help.  You could not ask for more professional, caring and fun assistance. Thank you Karen for helping us in the search for our new home in the 'Piney Woods' of Muskoka. 
Lenore and Steve Ball
Port Sydney, ON
---
We chose Karen Acton to sell our house because of the practical good sense and logic of her approach to the task. Once on the job she wasted no time in demonstrating the effectiveness of these qualities in action. She attached particular importance to preparing the owners as well as the house for the market. In print and in person she emphasized that the buyers would be looking for their new house, not the sellers' old house. Therefore, if, for example, oak flooring is an attractive feature of the property, the sellers would be well advised to remove their favourite oriental carpet to reveal that asset to best effect. Her method worked. The house sold close to the asking price recommended by Karen. We are very grateful.

 
Rossene and Mike Temple
---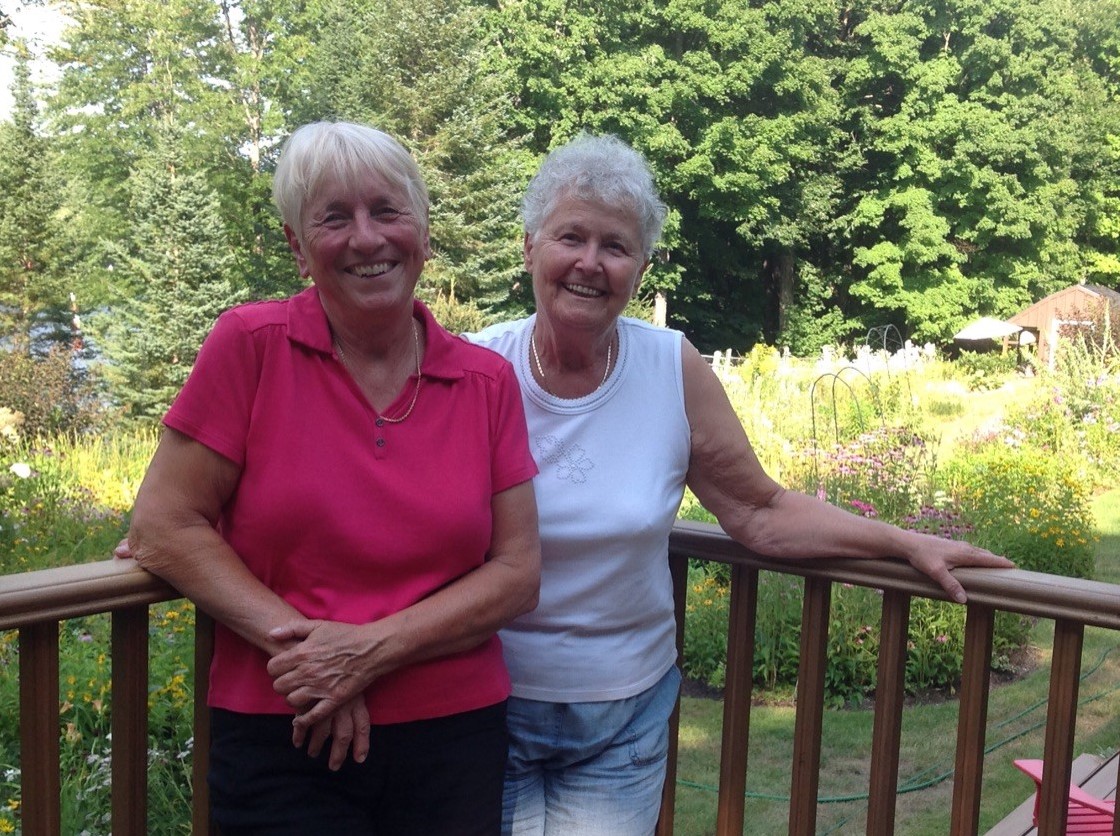 When we decided it was time to sell our Muskoka home and property, we did some research into choices for a realtor. It was important to us to have not only an experienced person, but also someone who "fit" with our needs and goals. The choice of Karen Acton and Caitlin Hill was excellent in all respects. Their team approach, focus on detail, superb marketing, and timely communication made the process positive throughout.. They were highly sensitive to the personal nature of our decision, our long-time connection to a very special home and property, and facilitated the listing every step of the way. We would highly recommend either of them individually, or as a team. 
Thanks to you both for a job well done!
Bette Sweatman and Carol Dockrell
---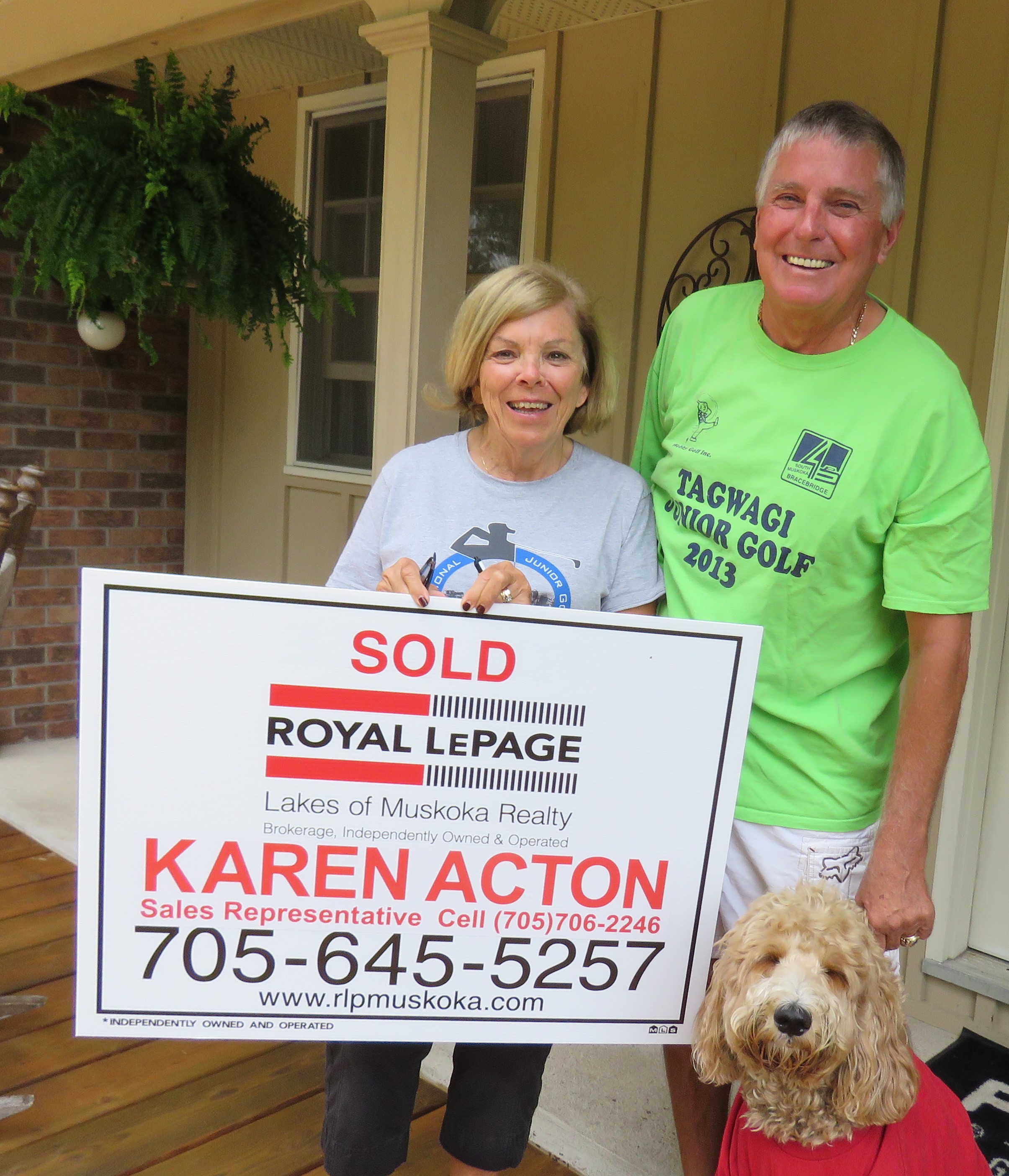 After two kids, 6 dogs, and lots of action, we decided it was time to move and downsize after 40 years of living on the golf course in Bracebridge.  Based on reputation and past history with Karen we did not hesitate to call upon Karen and her expertise for our big move covering all aspects from staging to photos of our property. Five weeks later we were on our way to a new home leaving behind our family home but looking forward to a new beginning. Karen proved to be an "over the top " agent in the process.  Constant communication re showings, internet viewings of the property, phone calls and personal email inquiries, kept us well informed as we moved through the process.  Karen understood our expectations and needs and worked very hard looking for a happy ending . Indeed we found that happy ending and would not hesitate to recommend Karen to anybody looking to buy or sell property in Muskoka.  
Happy Clients, Ron & Jennifer Webb
---
I have recently completed the purchase of my first home.  Thanks to Karen, it was a seamless and pleasant experience. Karen is well organized, professional, personable and was completely prepared at all stages of the purchase. She returned e mails and phone calls promptly and answered all questions and concerns.  I highly recommend Karen to anyone looking to buy or sell a home.
 
 
Ben Grimstead
---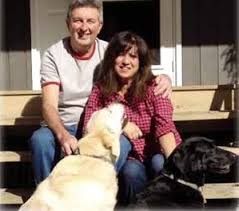 Thank you so much for all your hard work representing us in the purchase of our dream home. We are still so pleased and excited to be here.
The purchase of a home can be very stressful but you were always so calm and relaxed and made the whole process go very smoothly for us. 
Being from out of town, we relied on you for recommendations for local services and trades and we were very satisfied with all of them. 
Finding out that our purchase assisted Habitat For Humanity, your chosen charity, was a very pleasant surprise.
We would have no hesitation sending family or friends to you, Karen, to buy or sell a home.  
Susan & Brian Kennedy
---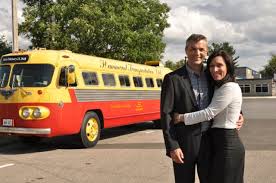 Greg and I would like to thank you very much for all the time and effort you put in to selling our house.The proper market research you did on our behalf allowed us to set a realistic selling price so our home sold fast! 
When helping us look for our new home, you were very patient, thorough and honest. Again, the market research you did for us gave us peace of mind knowing that we were making the right offer. The guidance you offered during the entire process was superb! 
You were a pleasure to deal with. Your cheerful, professional, positive attitude coupled with your follow up made the process painless for us. 
Karen, we were pleased to learn that you donate a portion of your commissions to Habitat for Humanity. You have been a great advisor for us and we want to thank you.  
Suzie Rae & Greg Hammond
---
"Please know that it was a distinct pleasure to deal with you at every stage of this sale.  I found you to be extremely thorough, effective, honest, reliable, and kind–a winning combination in any profession and astonishingly rare.  Though we have never met, I felt great confidence from our earliest conversations.   This was very reassuring, given the distance involved. 

Many thanks."

 
Veronica P
---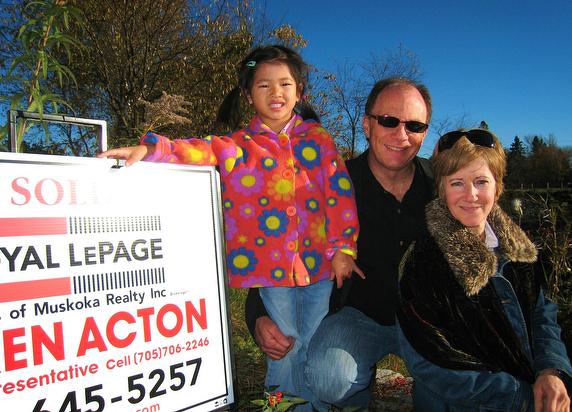 From beginning to end, Karen did a fabulous job guiding us through our house sale. She shared in our appreciation of the unique quality of our waterfront country home. Karen is intelligent, reliable, and personable. She always made herself available to answer any and all questions. All of this and an obvious passion for her work helped us to seal the deal! We highly recommend Karen Action to anyone selling a home
.
Mitch B
---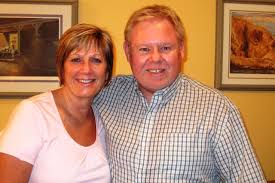 Finding a good realtor with expertise, knowledge and a commitment to their client can be a challenge for many customers. We found that person in Karen Acton of Royal LePage Lakes of Muskoka Realty who we had the pleasure of working with.  
Karen is a professional realtor who is dedicated, extremely knowledgeable about the market, and most important, very honest with her clients about what it will take to market your home in a reasonable time frame.....  
John and Beth J
---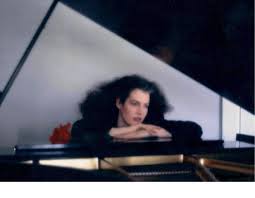 Karen Acton is that wonderful combination of graciousness and real estate expertise. Karen impressed me from the first, and at every subsequent point of contact, with her thoroughness, her simultaneous grasp of the big picture and all the details.
I never got the sense that Karen was merely selling a piece of property. Karen Acton daily lived up to her goal of truly serving me, her client, to the very best of her considerable business and marketing abilities.  
Suzanne H-R
---
We are very pleased that Karen sold our home so quickly in such a challenging market. We are very thankful for her dedication,  hard work and professionalism when it came to selling our home. We highly recommend Karen whether buying or selling. We couldn't have asked for a better Realtor to guide us through the process. It was truly a positive experience.
 
Joe and Mariana C
---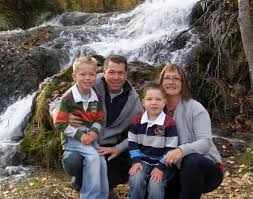 We have just completed the sale of our home and thanks to Karen it was effortless. Karen came to our home totally prepared, organized and professional. She is a very personable individual who was always accessible and promptly returned calls and answered any questions we had. She really did the job for us and as we are moving out of province, went one step further to help us find a realtor there. We would highly recommend Karen to anyone looking to sell a home.  
Jeff and Kristie R
---
Selling a home can be a stressful occasion. However, with the right professional real estate agent, it can also become a delight and this, indeed was our experience when we chose Karen to be our agent. When we decided to sell a home that was dear to us we found Karen the absolute consummate professional!

The results she achieves are indicative of her dedication to serving her customers' needs. She is focussed on not only meeting but exceeding her clients' expectations, providing extensive feedback of information from the moment she is engaged in the transaction.

Being analytical, I was extremely impressed with the detailed research Karen undertook to ensure we priced our home correctly – an important first step in ensuring success. But her attention to detail was also key in being alert to an unusual opportunity that presented itself, one that ultimately led to the sale of our home.

Right from the start, Karen worked alongside us, guiding us wisely in our decisions, by making use of her rich experience in the Real Estate field. All through the process there was not a moment of doubt that we had chosen the best.

I would recommend Karen to anyone who is looking to sell their home and, indeed I already have!

Thank you, Karen.

 
Ian & Francie Rimmington
---